Join us at the Leaders In Logistics Summit 2023, the leading event for parcel delivery and e-commerce logistics professionals!
We are thrilled to announce that in partnership with Google Maps Platform, we are a Gold Sponsor at the Leaders In Logistics Summit, the leading logistics event uniting the international community.
At the summit, you will have the opportunity to learn about the latest trends and best practices in fulfilment, e-commerce, customer engagement, inventory management, and last mile delivery.
Don't miss expert insights on how Oni & Google can help you solve the 5 key challenges of Last Mile Delivery with Martin Tiekle and Alex Perez-Fragero, where they will go through:
Analysis of the 5 key challenges of Last Mile Delivery:

Address Validation

Lack of Delivery Repeatability

Inaccurate ETAs

Impacts of Driver/courier behaviour

Poor pre-planning and driver assignment

Understanding how these challenges are impacting your business
Where: Business Design Centre, London
When: 28th March 2023, 14:40, Session 3
More Info: https://marketforcelive.com/leaders-in-logistics/events/summit/
---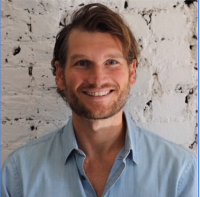 Martin Tiekle, Global Head of Partnerships at OniGroup - Martin leads Oni's commercial strategy and teams globally. Managing Oni's Cloud Consulting Business, Martin's expertise lies in customer education and business impact consultancy to enable financial growth using technology. Martin has a Bachelor of eBusiness @Macquarie University, Sydney. Specialises in business impact of advanced technology across logistics, delivery and e-commerce.