Why You Need to Start Harnessing the Power of Your Workforce - 2 Companies Revolutionised by a Deskless Employee
Reimagining how you connect and work with your deskless workers is not just a HR fantasy or turnover-reducing exercise; there are real gains to be made from this group of employees. Deskless workers are often the closest employees to your customer and primary value-creating activities. This proximity allows deskless workers to gain unique real-time insights and feedback that can be used to inform business strategy.
By incorporating deskless worker insights and actively engaging with these employees, organisations have been able to outperform their competitors by as much as 202%. Below are some famous examples of a deskless employee using their unique understanding of customers and processes to improve their organisation.
Southwest Airlines' flight hostess Martha 'Marty' Cobbs was tired of watching passengers ignore cookie-cutter safety announcements. Besides slowly boring herself to death, having passengers ignore the initial safety announcement threatened their own livelihood in the case of an emergency.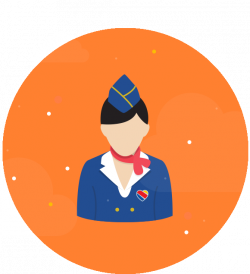 In response, Marty decided to add her own lines into the safety announcement, using humour to keep the attention of passengers. "In the event you haven't been in an automobile since 1960, our flight attendants will show you how to fasten a seatbelt." - Marty Cobbs.
Soon Marty's announcements were all over YouTube, gaining the attention of management who embraced Marty's approach.
"Our attendants are encouraged to make safety briefings engaging through the use of humor, song, or other individual twists" - Elise May, Southwest Airlines.
It's estimated that adopting Marty's style of safety announcement earns Southwest Airlines $140m a year in customer loyalty.

It's easy to spend lots of time exploring complex concepts but simple ideas are rarely given the attention they deserve or need to have their potential fully realised.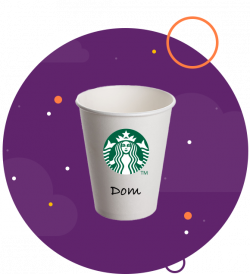 Starbucks did not suffer from such poor judgement when in 2011 they took note of how one barista was serving his customers. The barista's approach soon became a company standard across the world, spawned its own television commercial and became one of the main pillars of Starbucks customer experience. The idea? Writing a customer's name on their cup.
Today, studies cite the brand's personalised in-store experience as one of the major factors behind their industry-leading level of customer loyalty.
Neither of these ideas would have become a reality if it wasn't for 2 things. The first being the willingness of management to embrace the feedback and processes of deskless employees.The second being that both Southwest Airlines and Starbucks had a system in place to allow for this feedback to reach head-office. In the modern workplace, technology is the key to accessing faster and more accurate feedback from your deskless workers. So why has there been such little innovation in the way of deskless worker technology?
Why Has Big Tech Been So Slow to Build a Solution for Deskless Workers?
Until now the availability of technology solutions for deskless workers has been limited; trapping workers in a Goldilocks-like cycle of technology solutions that are too generic, too complex, and none just right. Over the past two decades, deskless workers have tried to adapt technology that has been built for their office-based colleagues or adopt ultra-specific software that is not only expensive but difficult to use. Understandably, this has pushed many deskless workers to abandon technology all together and revert back to analog processes such as pen and paper.
Considering that 80% of the world's workforce are deskless workers, why has Big Tech not made a solution sooner? The easy answer would be to say that, like any of us, we solve the most relevant problems to ourselves. Naturally, a technology company will be more inclined to create software solutions for, you-guessed-it, a technology company or at the very least, another form of office worker.
However, a more likely explanation would consider the extreme variety of deskless worker needs. Compare the day-to-day workflows of a nurse and a builder for instance - they perform extremely different tasks in opposite environments. Producing a technology solution that can meet the requirements of both these deskless worker groups is a hard task. For Big Tech, these kinds of individualised solutions have not provided the scale to be worth pursuing. Until recently, Big Tech hadn't figured out building and selling deskless worker technology.
How Google 'Cracked the Code' & Redefined Deskless Worker Technology
Google has been pushing for technological equity amongst all employees for years. Knowing that there was a gap that existed for deskless worker technology, it was only a matter of time before Google's engineers reconfigured their most powerful office-based solutions for deskless workers. The first wave of COVID provided the impetus for this and Google decided it was time to provide deskless workers with their own powerful and unique set of tools.
"Essential frontline workers have played a crucial and often heroic role during the pandemic. Despite their importance, those on the frontlines seldom have access to the same collaboration and communication tools that keep knowledge workers informed and connected." - Javier Soltero VP and GM of Google Workspace
Google's focus on frontline workers has produced 2 new powerful tools that, when combined, have transformed how businesses are collaborating and enabling their deskless workers with technology.
1. Google Workspace Frontline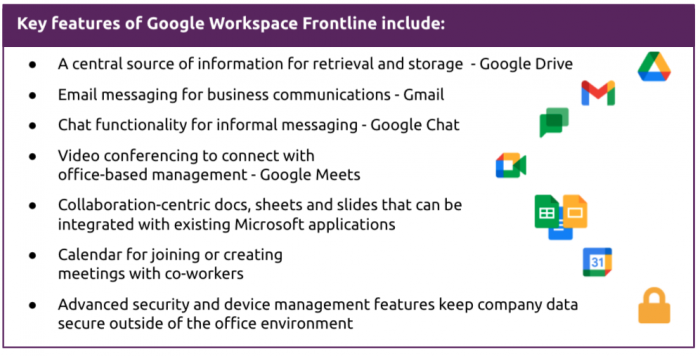 "We know that many people work with a mix of Google Workspace and Microsoft applications, that's why we make it easy for you to use Google Workspace with Microsoft Office and Office 365, helping you collaborate productively from any device with anyone, regardless of what tools you use"

- Erika Trautman, Group Product Manager, Google Workspace.
2. Appsheet
Deskless workers have found industry-specific solutions to be too expensive, too limited, and too complex.
Realising the potential of deskless workers to create their own impactful technology solutions, Google acquired and integrated Appsheet into their Google Workspace ecosystem of products.
Appsheet is a no-code application development platform that can turn any employee into a citizen developer. Deskless workers can build Appsheet applications straight out of Google Workspace documents, like Sheets, and automate Google Workspace functions as a part of their application, such as sending an email.
Together, these two solutions have solved the fundamental problems that deskless workers face: 1) communication/collaboration and 2) job-specific technology that is easy to use. In creating these two solutions, Google has become one of the first Big Tech companies to figure out how to provide deskless workers with the same technological advantages as their office-based colleagues.
Case Study: How Australia's Largest Retailer Transformed their Deskless Workforce
Woolworths is Australia's largest supermarket chain with 955 stores across Australia and close to 200,000 staff. Using Google technology, Woolworths has shown how even the largest of businesses can create technological equity and connections between all employees.
"Our staff need access to intuitive technology that will enable them to work more efficiently, collaboratively and effectively." - Prior CIO Dan Beecham
Woolworths rolled out Google Workspace in a phased approach, beginning with automating inefficient processes that impacted store managers. One particularly inefficient workflow required store managers to leave the shop floor to log a support ticket with the national office from a PC setup in a backroom. Through Google's application development tools, Woolworths was able to reduce this process down to a single click of a tablet located on the shop floor. Saving time and keeping their 890 store managers where they need to be, rather than in a back-room away from the shop floor.
The second phase of Woolworths' digital transformation of their deskless workforce involved connecting all 200,000 employees with Google Workspace. Creating communication channels and platforms to unify everyone from cashiers to C-level. As David MacGregor, then Communications Manager for Woolworths, explained "you can't have effective communication when you're talking to just 'a store'." Google Workspace enabled Woolworths to provide all individuals with the tools to share ideas and become a part of the company's culture; regardless of whether they worked behind a desk, cash register or forklift.
Case Study: How BHI's Deskless Citizen Developers Saved Millions of Dollars
BHI is a construction company based in Utah, operating in over 25 states of America, with a 500 person workforce that is 90% deskless. Google Workspace and Appsheet has become a core element of BHI's growth; deploying more than 115 AppSheet applications in 2 years.
Individual teams of deskless workers at BHI build their own applications to meet their specific needs or requirements of a project they are working on. Through Google Workspace, these deskless employees are able to collaborate with their IT Team whilst on any one of their 150 job-sites.
"We have people that aren't in IT, and when they have an idea we say hey, log into AppSheet, build it out, and then we'll help out with some final touches on it." - Johnny Hacking, Director of IT at BHI
For instance, one specific project required deskless workers from BHI to carry out multiple inspections per day. Each inspection required the employee to convert the results from paper to spreadsheet and then into a document before emailing the update to the customer, taking a total of 2-hours. After building a specific Appsheet application, the employees now enter their inspection notes into their mobile device which will then automatically update a database, add the inspection notes to a preformed report built in Google Docs and email this report as a PDF to the customer. Not only did this shorten the BHI's inspection process from 2-hours to 6-minutes but also saved BHI $50,000 a month in labour on the first project this application was used on.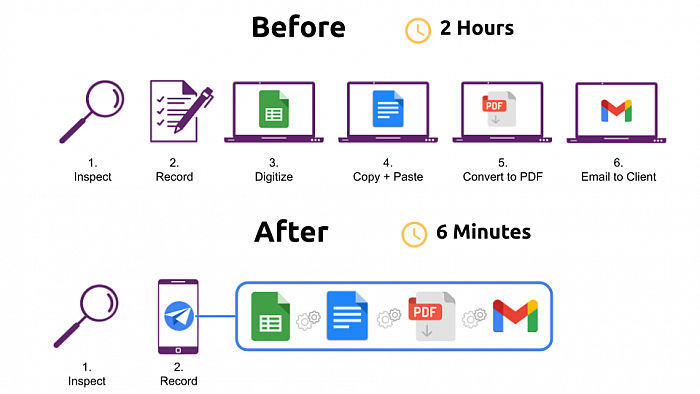 Through both Google Workspace and Appsheet BHI has been able to empower their deskless employees to build the solutions they need, when they need them. This has reduced the company's need for a number of third party software they were already paying for and struggling to support internally. In total, switching to Google Workspace freed up BHI's IT budget by 10% and shifted the focus of the IT team from reactive support to business strategy.
"We're continuing to stay on the cusp of innovation because of Google Workspace and AppSheet" - Johnny Hacking, Director of IT at BHI.
Where Can You Start? 3 Steps to Digitally Transforming Your Frontline Workforce
The main roadblock to workspace transformation lay in the cross-road of people and technology. Having performed Workspace transformations for businesses from a broad range of industries, OniGroup has developed the below 3-step approach to digitally-transforming your deskless workforce.
Research shows that communication is the number one need of deskless workers and lies at the heart of all disparity between employee groups. An effective solution to communication begins with a strategy.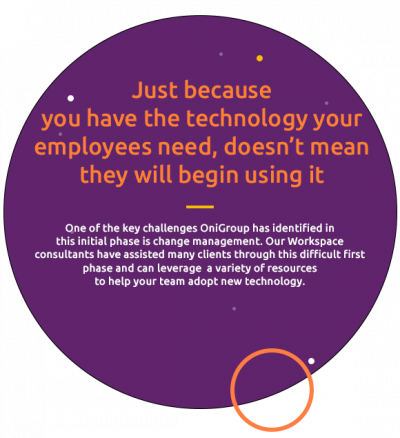 What is the current state of communication for your deskless workers? What do you want to improve/achieve? How will you do it? How will you know you've been successful?
At the centre of all these questions is your choice of technology. Using a deskless-specific solution like Google Workspace Frontline provides all the foundational technology your deskless employees will need to communicate and collaborate with colleagues
Through a foundation of communication, you can begin to understand the unique needs of your deskless workforce and provide them with the technology they require. A major challenge identified amongst deskless employees is a lack of awareness of the technology solutions that could help them perform their role more effectively.
A study from Emergence found that one quarter of deskless employees don't know if there are any specific technologies they could use to help them do their work. This is completely understandable given the diversity of deskless roles, not many of which relate to purchasing technology.
This need for technological guidance provides a great starting point for engagement between deskless workers and their office-based IT teams. Given that 78% of deskless employees say that technology is a key factor when selecting a job, having a conversation to ensure your deskless employees have what the technology they need is crucial.
The most demanded benefits deskless employees hope to gain from technology, after communication, are operations/logistics, training and productivity according to Emergence. Google Workspace Frontline, when combined with AppSheet, can provide the general and specific tools your workforce needs.
The future workplace is one that leverages the insights and knowledge of every employee. Empowerment looks to build from the foundational principles of communication and enablement to create a culture of innovation through idea sharing and citizen developers.
Already, leading businesses have created a culture and technology environment that encourages all employees to pursue their ideas. In a study of 500 North American companies, nearly 60% of all custom applications within organisations are being built by employees outside of the IT team (source).
In this phase of workspace transformation, training and knowledge sharing is key. Establishing regular sessions to share best practices, learn new skills and inspire co-workers to pursue their own ideas has shaped some of the world's most innovative businesses. Google is arguably one of the best examples of creating an innovation-inspiring culture which produced products like AdSense and Workspace.
What Now?
OniGroup specialises in Google Workspace migrations and has been working with a number of companies to bring Google Workspace Frontline and Appsheet to their deskless employees. With the added workloads that COVID-safe practice has put on the plates of deskless workers, now is the time to begin empowering your employees with the technology they deserve.
To book an initial 30-min meeting to learn how you can begin integrating Google Workspace and Appsheet into your business contact our team here.
Written by Domenic Cesarini
Workspace Transformation Consultant at OniGroup
Written by Domenic Cesarini, Workspace Transformation Consultant at OniGroup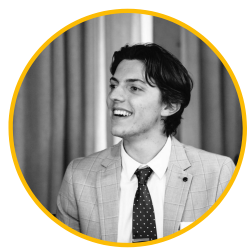 Dom says: "I think the most interesting thing about Workspace Transformation is watching how the relationship between people, business and technology evolves. Working at OniGroup gives me the chance to observe this dynamic each day- whether talking to our industry-leading clients or directly with Google. I hope to capture and share the latest Workspace Transformation insights, changes and trends I'm seeing with you through these blog posts."