'Hybrid Workplace' is a term that has quickly graduated from niche Linkedin articles to mainstream media in the last 18-months. Beyond the buzzwords and hype, what exactly is a Hybrid Workplace and why does it need best-of-breed technology?
---
In Brief:
A Hybrid Workplace seeks to provide employees with their ideal working environment by allowing individuals to choose when and where they work.
A 'best-of-breed' technology environment aims to provide employees with the most valuable software and hardware for their job.
The flexibility and performance of a best-of-breed technology environment makes it a natural fit for the unique demands of a Hybrid Workplace.
As work evolves, so must our approach to technology to ensure productivity, employee retention and cyber security.
---

What Is a Hybrid Workplace and How Does It Relate To Technology?
The goal of the Hybrid Workplace model is to improve employee experience, productivity and efficiency by providing individuals with their ideal working conditions.
Today, more and more IT teams are choosing to bring the same flexibility of their working environment to their technology environment, empowering colleagues with their ideal toolset. This 'best-of-breed' approach emphasises the importance of providing employees with a thought-out selection of software and hardware that can provide the most value back to the organisation.
Together, this modern approach to work and in turn technology is amplifying the performance of businesses like Airbnb, Coinbase and many others around the world.
The future of work is flexibility.
Sundar Pichai, Google CEO

Why Your Technology Environment Needs to Evolve with Your Work Environment
Marley Schulpen, APAC Territory Manager for Google Cloud & Workspace on his experience working with businesses adapting to new ways of working over the past 12-months.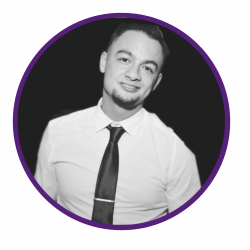 In the last year, a lot of the companies we worked with had to adapt from 'wanting to work from home' to 'needing to work from home.' Virtually overnight, millions of companies and workers became part of a year-long global experiment in remote working; putting their collaboration and productivity tools to the test across living rooms, time zones and continents. While some organisations were able to launch new solutions or adapt existing ones to keep their people connected and productive, many struggled.
This came with a variety of challenges but the redline in each was the struggle of their IT department having to balance enablement, flexibility and security.
The organizations that struggled, quickly discovered their tools weren't complete, scalable, secure, or built for the cloud era. Meanwhile, across all industries and business types, employees reported spikes in burnout, feelings of disconnection, and frustration while using unfamiliar and inadequate tools to collaborate and work remotely. 2020/21 was the year of "You're on mute," and "Can you see my screen?"
With a majority of businesses headed toward a hybrid blend of in-person and at-home schedules, the world of work has been transformed, possibly forever in many aspects. We must recognise this change and respond accordingly with an informed selection of technologies.

3 Reasons Why The Hybrid Workplace Needs Best-of-Breed Technology
You would never build an office environment that did not facilitate the optimal performance of your employees. Similarly, you wouldn't provide your team with physical tools that could only partially complete their tasks. So we must adopt this same mentality to the Hybrid Workplace, where physical and digital worlds come together.
Naturally, this mindset lends itself to a best-of-breed technology environment. This requires an approach that is focused on providing only the most appropriate and effective digital tools for your employees. And it's not to say that there isn't a place for large single-vendors that can provide a range of capabilities like Google and Microsoft. Instead, it's about determining what technologies are the best fit for your organisation and will deliver maximum value.
We've seen the importance of a best-of-breed approach to technology in a Hybrid Working environment reflected in three key areas.

1. Productivity and Efficiency in the Hybrid Workplace
In a working environment that is just as digital as it is physical, having the right combination of technologies can provide a competitive advantage. In 2020, as the Hybrid Workplace model entered the mainstream, early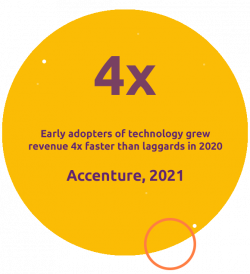 adopters of technology grew revenue 4x faster than their peers.
The benefits of having innovative technology are well documented. One specific study worth mentioning is Forrester's Total Economic Impact of Google Workspace. The study found that the performance of Google's AI and machine learning-enabled tools saved organisations 171 hours per user per year. This is roughly 21 days now available to be redirected to more productive tasks. Evidently, it pays to invest in tools that have been designed for the unique requirements of a Hybrid Workplace.
Similarly, choosing to not transform your digital environment and maintain outdated legacy systems is now more detrimental than ever. In 2020, the cost of inefficient legacy systems hit $520 billion in the US. Beyond the more obvious expenses of having to maintain and work with outdated systems is the hidden cost of employee morale and productivity. 62% of employees have stated that they felt they couldn't reach their potential at work because of the software they were provided. The cost of this inefficiency is different for each business but given the fact that the average worker spends 6 hours of their working day using software, it's clear that finding the right technology for your employees is crucial.
As businesses plan a 10% increase in long-term investment in digital transformation, it is quickly becoming essential to capitalise on the advantages that best-of-breed technologies can provide to remain competitive.

2. Employee Satisfaction and Retention in the Hybrid Workplace
In the Hybrid Workplace, the digital environment is just as important as the office environment for employee wellbeing and satisfaction. In 2020, nearly half (49%) of US workers said they would leave their current job if they were unhappy with or frustrated by the technology their employer provided.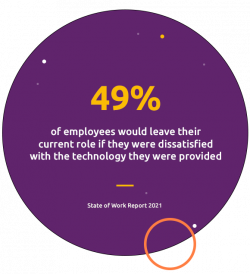 On the other end of the spectrum, it is equally important to ensure you have the right digital tools to build and transmit culture in a Hybrid Workplace. Without a strong sense of culture, the shortcomings of your technology environment are only amplified.
However, building and maintaining culture in a Hybrid Workplace is no easy task. In fact, a 2020 study found that 71% of HR professionals admit that this is their greatest challenge in the Hybrid Workplace. At the heart of this challenge is having the appropriate technology to digitally replicate or reinvent culture exchange. Solutions like Google Spaces and Currents, help businesses replicate the casual 'watercooler' conversations that are integral to transmitting and fostering culture.
A common counter-argument to a best-of-breed approach to technology often relates to the expected cost and complexity of selecting and integrating technologies from a variety of vendors. Although this argument may hold some truth, it's worth considering the cost and complexity of hiring new employees who have left because of an inadequate technology environment or lack of culture. As far as numbers go, the cost of losing a single employee is roughly $40,000 - a far greater per-employee cost than selecting and integrating technology that would retain said employee.
3. Security in the Hybrid Workplace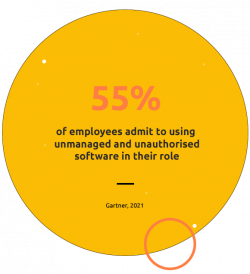 More than 55% of employees have admitted to procuring and using their own software after not being properly enabled by their organisation in the past year. In the modern workplace, the technology environment you have purchased is vastly different from the technology environment you must manage. Choosing to ignore this fact introduces a number of risks ranging from data leakage to the complete loss of critical workloads. Unfortunately, many businesses ignore this reality and are yet to adapt their security posture accordingly. Today, more than 82% of organisations have said that their existing security solutions have little to no functionality in cloud environments.
Whether you choose a best-of-breed approach or not, you must ensure that your security stack can handle the diverse and varied technology environment that Hybrid Workplaces can introduce. At the core of this is understanding your existing environment and where any potential vulnerabilities may lie.
At OniGroup we often see this reality when helping businesses uncover and manage personal Google accounts within their organisation. On average, we find enterprise-sized organisations to have between 5%-10% of their headcount using a personal Google tool. Ensuring that you have the necessary identity and governance foundations to manage the scope of your technology environment is crucial. To explore our services in this area you can contact us here.

Google Workspace & Chrome as the Original Hybrid Workplace Technology
From its inception, Google Workspace, once called G-Suite, has been designed for the future of work. As one of the first cloud-native, browser-based productivity suites, Google Workspace has been able to evolve rapidly since its introduction. Throughout each update, Google has maintained its focus on helping its 3 billion users thrive in modern working environments with human-centered innovations. From the launch of the first real-time collaboration documents back in 2006 to the continued integration of helpful AI to enable smarter and more secure work; Google has been dedicated to building tomorrow's office suite.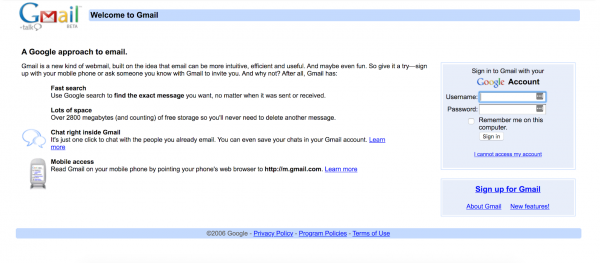 There is no better reflection of this commitment to modern ways of working than Google's offices. For years, Google has been the pinnacle of employee-centric working environments. Grab and go Chrome OS devices, for instance, have been a central part of the Google office experience for some time now - providing the flexibility and adaptability that many businesses are only now beginning to explore. As Google settles into their own Hybrid Working model they are sharing the knowledge gained from their own experience through innovations in their Google Workspace and Chrome product offerings.

The Latest Google Workspace Features Designed For Hybrid Workplaces
Bridging the gaps in the emerging hybrid work world will necessarily be a combination of technology, workplace culture, and reimagining the use of physical spaces. But developing a "hybrid-first" mindset starts with the tools people use every day to connect, create, and collaborate, and Google Workspace will continue to play a crucial role in that evolution.
Sanaz Ahari, Senior Director of Product Management at Google
Google continues to modernise its Workspace and Chrome offerings by taking in the feedback of everyday people adapting to working in Hybrid environments. Updates like segmentable working hours, location indicators and 'virtual' or 'in-person' options for joining meetings; reflect Google's focus on creating a suite of products designed for the reality of Hybrid Work.
The below replay from October's Cloud Next event showcases some of the latest capabilities Google is introducing to ensure that Google Workspace is able to meet the demands of Hybrid Work. Notable updates include:
Companion Mode: creating collaboration equity for meeting rooms and remote workers by providing all attendees with the same access to collaborative capabilities on individual devices.

Data Classification: automating the protection of sensitive information, making collaboration safer.

Data Loss Prevention for Chat: support remote casual conversation without sacrificing security

Focus Time: A new calendar entry designed to block out meeting invitations and segment your day for optimal performance and wellbeing.

Final Thoughts on the Hybrid Workpace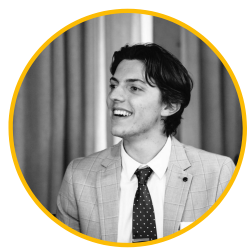 The Hybrid Workplace was inevitable but no one ever thought it would become a reality as quickly as it did. As much as we have all tried to adapt in the short term, it is now time to look at how our technology environments must also adapt to new ways of working.
By Domenic Cesarini, Workplace Transformation Consultant at OniGroup